ABOUT SINDHI COLLEGE
Sindhi PU College is located at Thanisandra, one of Bangalore City's fastest growing urban belt. It was established in the year 1994 under the aegis of Sindhi Seva Samiti and the part of the Sindhi Group of Institutions with the aim to excel in the field of education. The College has been accredited with 'A' Grade. College provides the right ambience that is required for advanced education. The college provides comprehensive facilities that are spread across several capacious blocks, all installed with state-of-the-art equipments.
WHY SINDHI PU COLLEGE?
Academic Excellence
Sports / Cultural / Literary / Fest
Reference Library and information room
Well - Equipped Laboratories
Holistic development of personality
Value based education
Career Counselling
Student centric learning
Conduct of regular test and examination
NCC & NSS
Social Awareness programme
SMART CLASSES
Sports Facility : Indoor Stadium
Soft Skill training
Sindhi PU College relocated from Hebbal to Thanisandra and the new Campus was inaugurated by the Honourable Governor of Karnataka, Sri Thawar Chand Ghelot and Guest of Honour Sri Shankar Lalwani, the only Sindhi Member of Parliament on April 3rd 2022.
The Principal's Desk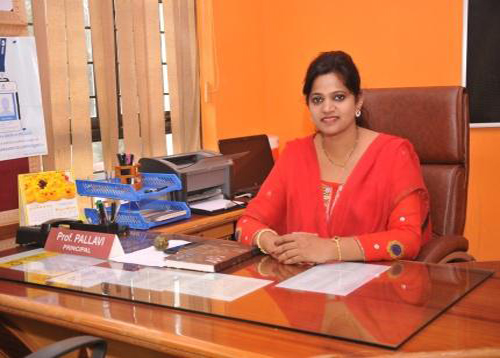 Prof. PallaviMBA, M.Phil., MA
Greetings from Sindhi PU College ! "Education is the creation of a sound mind in a sound body. It develops man's faculty specially his mind so that he may be able to enjoy the contemplation of supreme truth, goodness and beauty". Education is the basic of all progress. It is for this very reason that we forayed into education, about 29 years ago. Over two decades and a half of experience has taught us that progress is possible only, if men and women are well educated. The aim of education is the knowledge not off acts but of values. The entire purpose of education is not to restrict itself to imparting bookish knowledge only but to inculcate humanitarian values like wisdom, compassion, courage, humility, integrity and reliability in a student.
I'm proud to state that Sindhi PU College is enriching large number of youths by providing meaningful education that helps in the holistic development of the students. The motto of the PU College is to provide quality education; towards realizing this objective we have state of art infrastructure, spacious class rooms, well stocked library and well-equipped laboratories. Our progressive management has philanthropic approach towards catering educational opportunities to every child in the society. Our students perform incredibly well in academics, sports and cultural activities along with maintaining high values and ethics by participating in NCC camps. Our faculties are highly qualified and experienced, at the same time highly dedicated and committed towards not only imparting their knowledge but also counselling and mentoring the students at all times, which prepares them to meet the challenges of their life with courage and determination. We are confident that this PU College is the best place for your child. We welcome your active interest and involvement in the progress and activities of your child. Finally, I will conclude by thanking all of you for your support and we look forward to your continuous support.